PELU, our lovely, fluffy alien sex organ is finally back!!
The second volume of Junko's latest graphic novel Little Fluffy Gigolo PELU is out and available now. Thank you so much for
everyone who got Vol.1 and waited for Vol.2 for a long time.
You can get your copy from the publisher
Last Gasp here.
If you haven't got the Vol.1 yet, it's
available at Last Gasp
as well.
The book is of course available at amazon and other
bookstores, too! (This title is for adults only.)
STORY
" Little Fluffy Gigolo PELU is a comic tale of a cute
extraterrestrial creature that comes to Earth determined to
find himself true happiness in the form of a human bride. Our hero's search takes him from the surface of his fantastic alien planet to an off- kilter modern Japan.
In volume 2, Pelu's quest to have a child continues to unfold
across a surreal Tokyo cityscape populated by mythological
creatures, loveable losers, living puppets, nymphomaniacs,
and a visitor from Pelu's own home world. Will Pelu finally
gain the confidence to woo a bride? Can Pelu finally find a girl willing to stick around long enough to have his baby?
Artist Junko Mizuno unleashes her unique graphic storytelling
sensibilities on a tale that's frequently adorable, sometimes
grotesque, and surprisingly moving."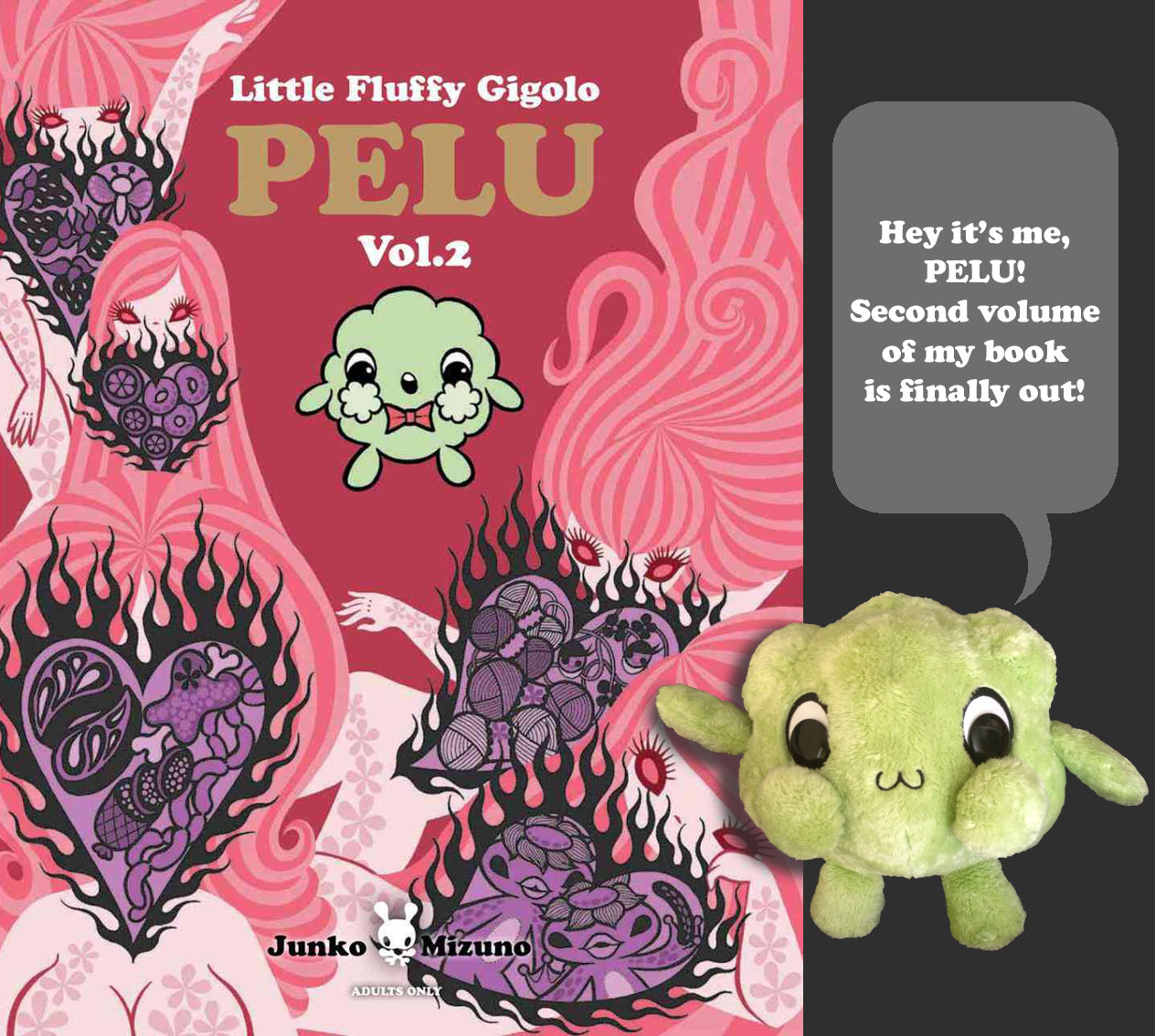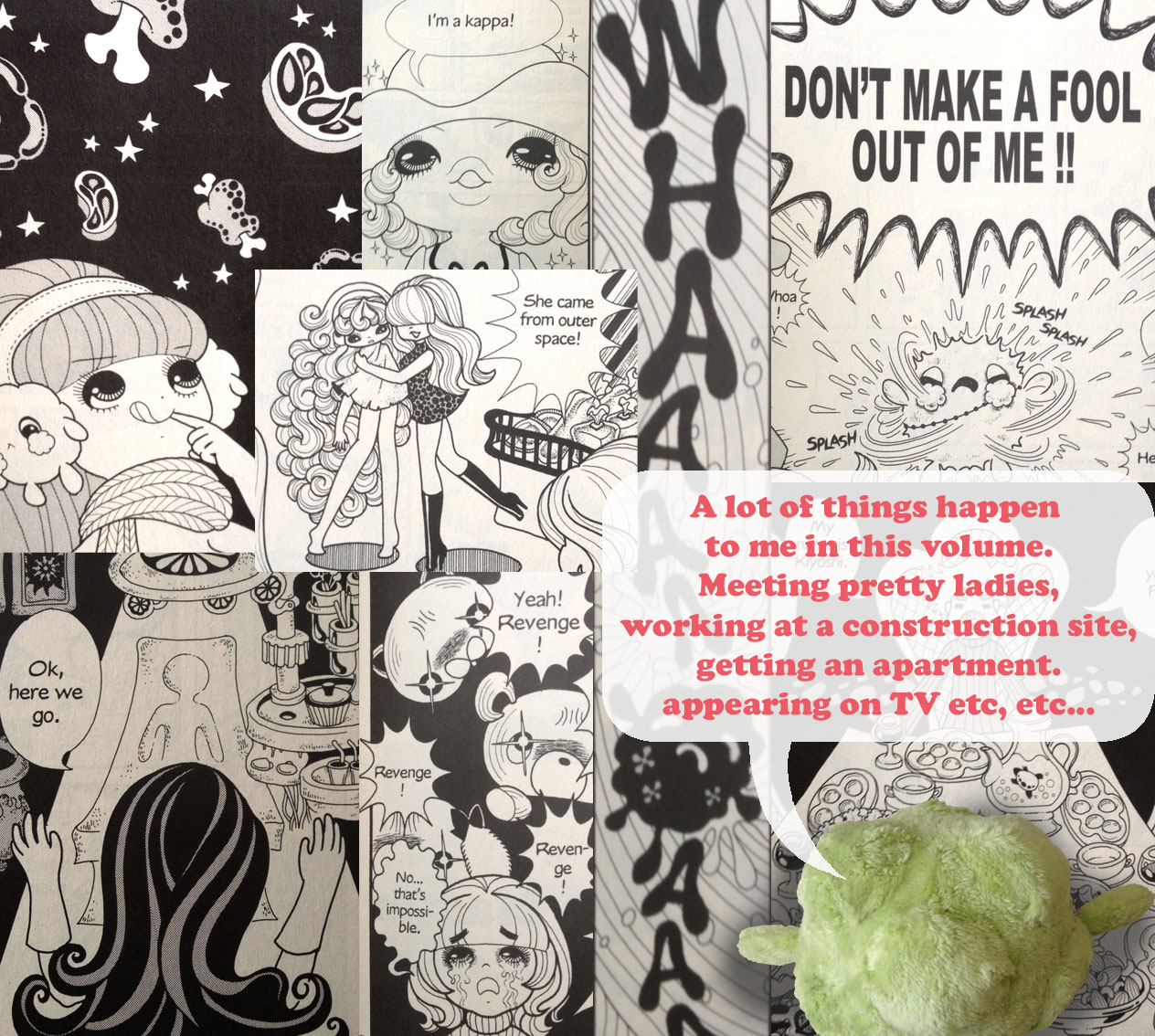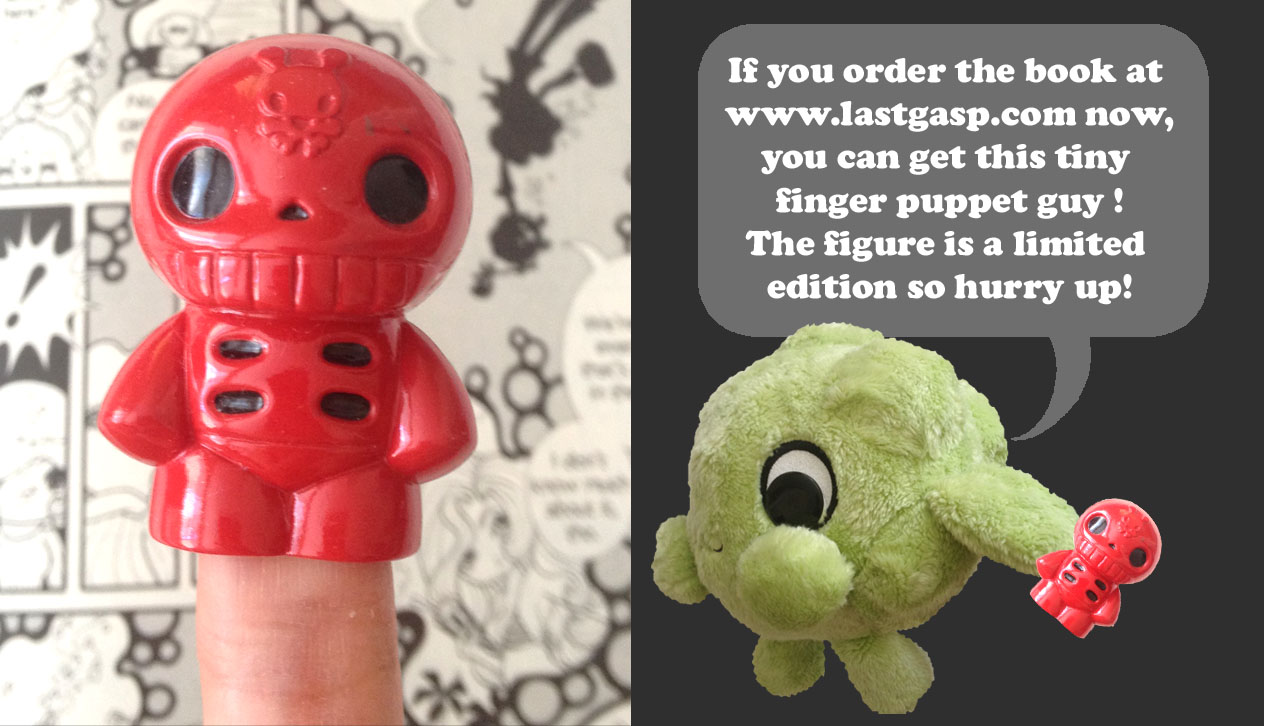 (NOTE: Ad links at the bottom of posts are not related to
Junko Mizuno.)