'Takarabune' was the main painting for my solo art show at Gallery Nucleus in 2016.
Now it's available as a giclee print!
About Takarabune:
Takarabunne is a large ship with treasures such as coral, gold, silver, gemstones and
The Seven Lucky Gods (七 福神, shichi fukujin in Japanese) on it.
The ship is often depicted in paintings and sculptures and has been appreciated by many because the image is believed to bring good luck.
The Seven Lucky Gods are:
Ebisu: God of Ocean
Hotei: God of Happiness
Fukurokuju: God of Longevity
Benzaiten: Goddess of Music
Bishamonten:God of Wealth
Jurojin: God of Wisdom
Daikokuten: God of Earth
Only one of them is supposed to be female but I created my own, all-female version of The Seven Lucky Gods for this painting.
During the Edo period, it became a popular custom among common people to place takarabune pictures under one's pillow on the second night of the New Year to induce auspicious dreams and resulting good fortune.
Maybe this art print will bring you good luck for 2018...? :))
Get your copy now at Gallery Nucleus online store!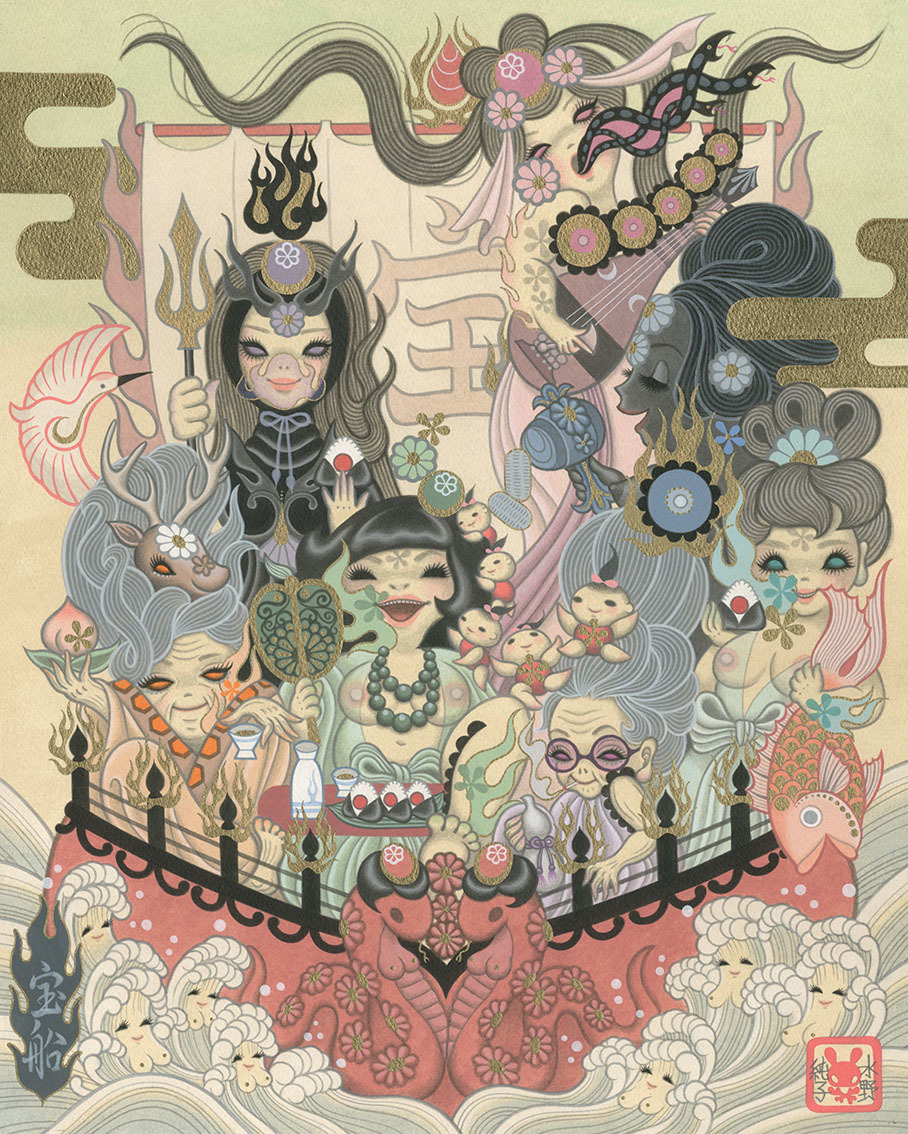 FOLLOW JUNKO MIZUNO!
INSTAGRAM
-
FACEBOOK
-
TWITTER
Subscribe to
JUNKO MIZUNO NEWSLETTER
NOTE: Ad links at the bottom of posts are not related to Junko Mizuno.