UPDATE June 12, 2011: Thank you so much for everyone who bought my pages and other artists' pieces from
the event. Q Pop has raised $20,000 in total !
Visit here to read the report from them!
UPDATE: The pages I donated are all sold out! Thank you so much to everyone who purchased them.Three more
pages will go up for auction on March 18 at Q Pop.
Click here for more info.
I've donated some original comic pages for "Help Japan",
Art fundraiser to help people in Japan. These are the original
inked pages drawn by me from Pure Trance CD Booklet
version. The comic was first serialized in the booklets for
techno CD series in Japan from around 1997 to 1999.
The Pure Trance graphic novel that is available now is a
revised version. So these originals have different art from the
graphic novel.
22cm x 22cm (8.7" x 8.7"), all pages are signed by me.
Artworks are available
here
.
(my pieces may not be on the first page).
ALL proceeds go to Japan Red Cross Iwate prefecture branch..as well as select hospitals and relief groups in affected areas.
Please contact the shop if you have any questions or problems. Contact info is
here
.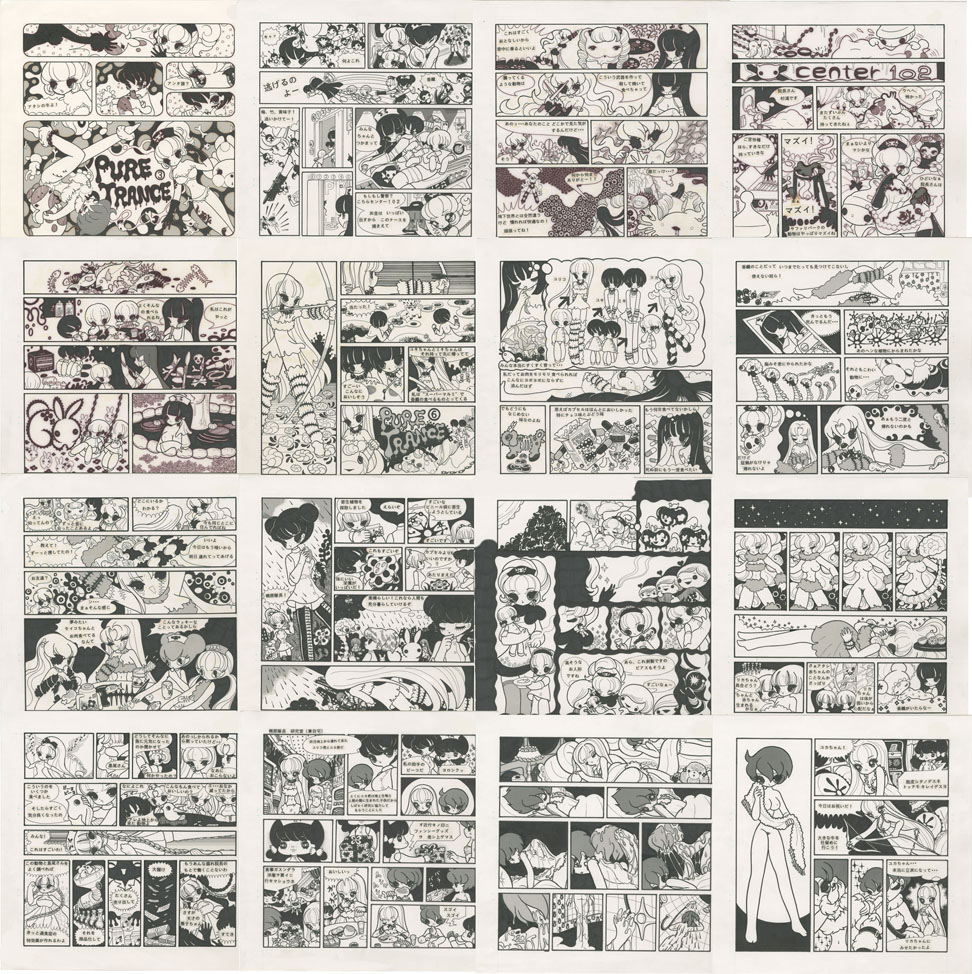 (NOTE: Ad links at the bottom of posts are not related to
Junko Mizuno.)