The tattoo designs I did for Quick and Painful exhibition are
available now as a print set on
Hope Gallery website!
( limited edition of 30 worldwide.) And one of the two originals is also
available
here
. The exhibition is still traveling. The 4th show
will take place at
Art Basel in Miami
, FL from December 1-4.
For more information, please visit
their official website
.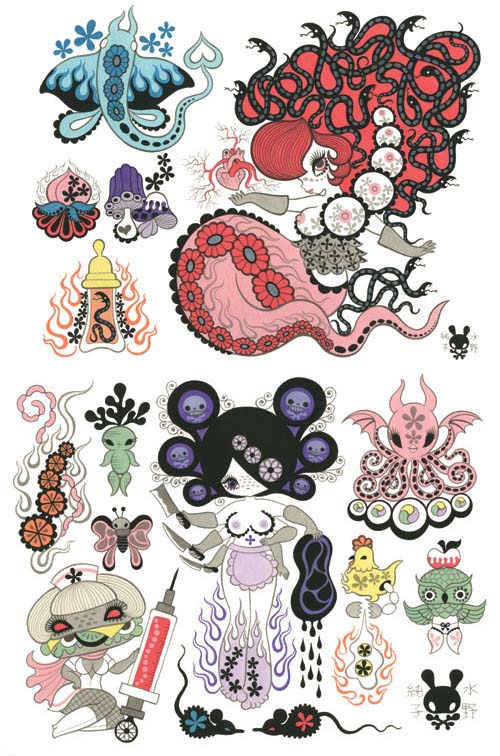 (NOTE: Ad links at the bottom of posts are not related to
Junko Mizuno.)