I'm one of the guests at Rio Comicon this year!
The event will be held at Estação Leopoldina in Rio de Janeiro
from October 20 to 23. My schedule at the event so far is:
October 22nd 17:00h-19:00h:
Signing, drawing and greeting
fans at the Artists Platform (Plataforma dos Desenhistas).
October 23rd 14:00h-15:30h:
Panel with artist Erica Awano
October 23rd 16:00h-18:30h:
Book signing with Ms.Awano at
the Bookstore inside the Comicon pavillion
The schedule is subject to change. For up-to-date information on the event, please visit the
official website
.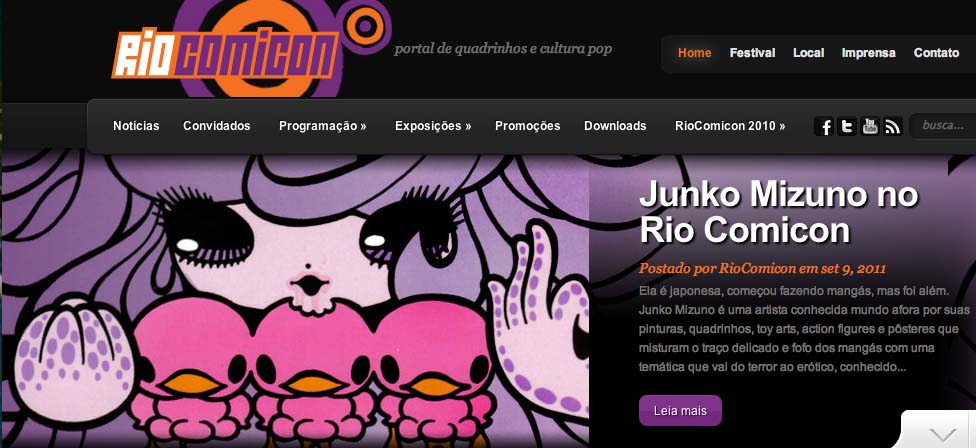 (NOTE: Ad links at the bottom of posts are not related to
Junko Mizuno.)