My next solo art show Venus Cake opens this Friday, March
16th at
Magic Pony/Narwhal
in Toronto. The show is about
"food". Drawing food has been one of my obsessions so I set
the theme to indulge myself in drawing and painting my
favorite food! Along with canvas and paper pieces, I also made a 3D artwork for the gallery window which is a collaboration
with my friend. This show is also the beginning of my dream
project that has been in my list for a long time... Please come see me at the opening and have fun!
Oh, and there's also a special afterparty burlesque show
inspired by my artwork by The Underground Peepshow
and Raymi the Minx!
Visit the
gallery's event page
for more information.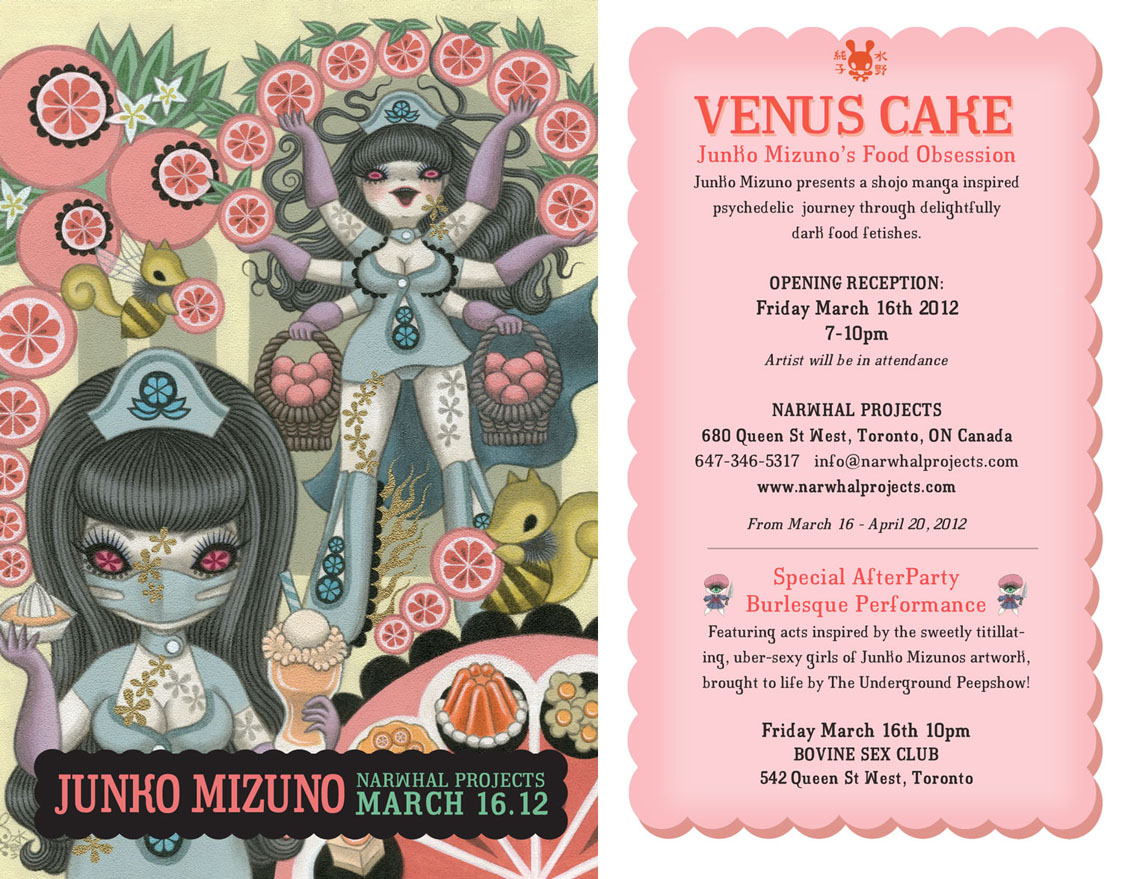 (NOTE: Ad links at the bottom of posts are not related to
Junko Mizuno.)