Thank you so much for everyone who came to the opening of my Venus Cake art show at Magic Pony/Narwhal in Toronto.
You can now see some photos from the party and all the
pieces from the show
here
. The show is ending on April 20th ! Make sure to check out the kitchen installation I did in the
gallery window, too! Felt food was all made by my friend Tami
!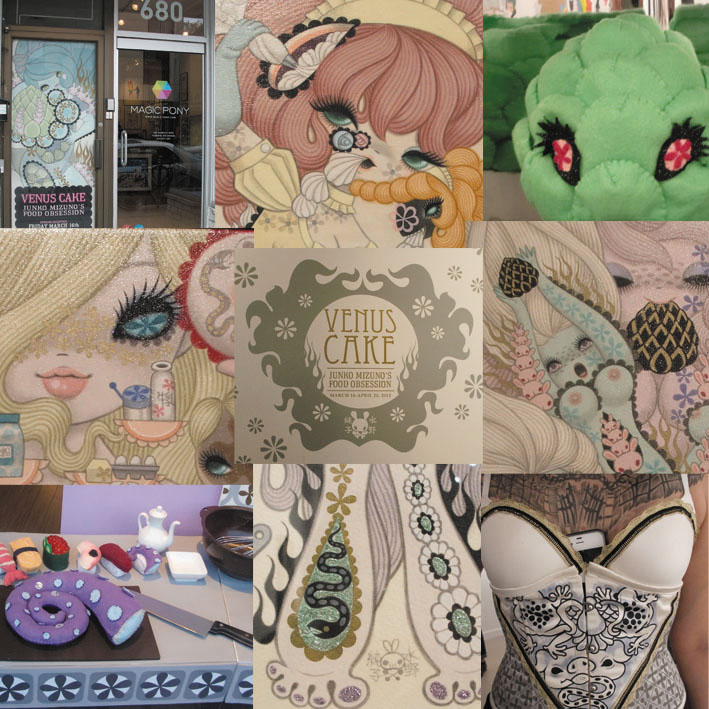 (NOTE: Ad links at the bottom of posts are not related to
Junko Mizuno.)