Just like the
Cinderalla art show
last year, I and Gallery
Nucleus have decided to do another show with original pages
from
Hansel & Gretel
.
Please note that the show was first scheduled to open on
August 4th but now it has been pushed back to AUGUST 18TH.
Many of the original pages from the book will be on display
and available for purchase. I'm now working hard retouching
all the pages.
When I made the book in 2000, I had to make all the drawings much simpler than usual to make it possible to color them all on computer in a very short period of time. They look ok
in color but look a little too blank as black and white.
So I decided to add a lot of details to make them look good as art pieces. Please see the before&after images below to
see what I'm doing. It's a lot of work but also fun to revive old artworks.
I'm planning to keep posting more before&after images on my Twitter page so please check it out
here.
There will also be new prints and T-shirt available. The gallery is having raffle at the opening and I'll be there signing my
books etc. Please visit the
official event site
for more info.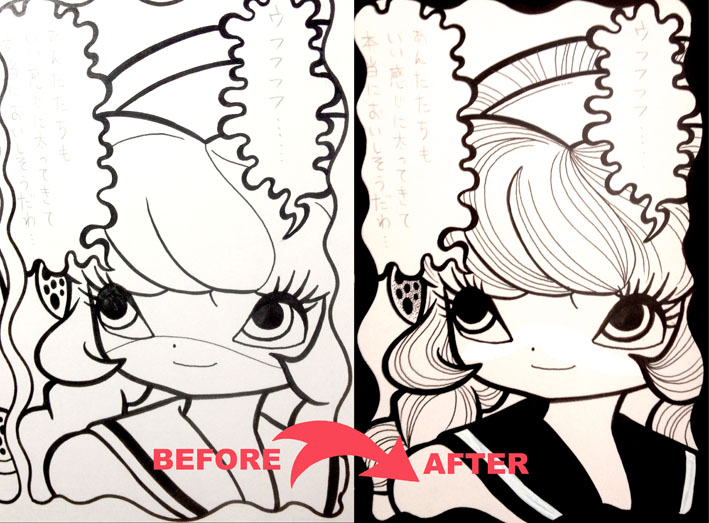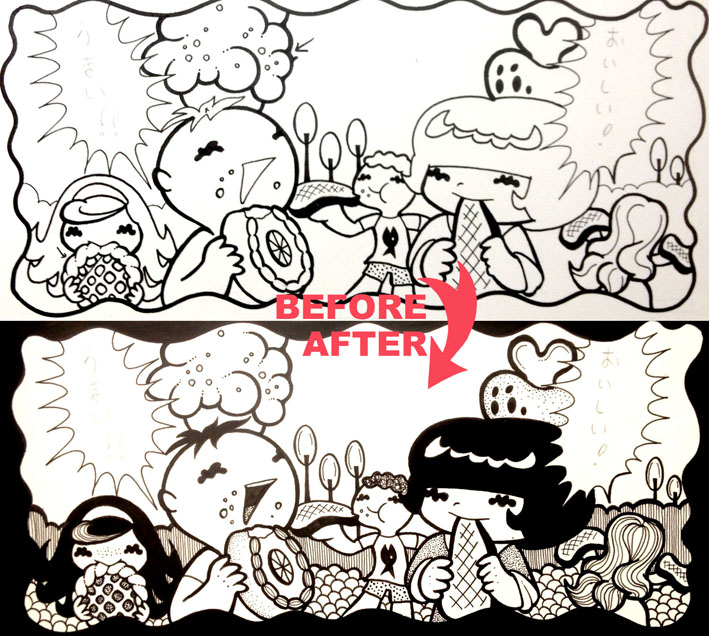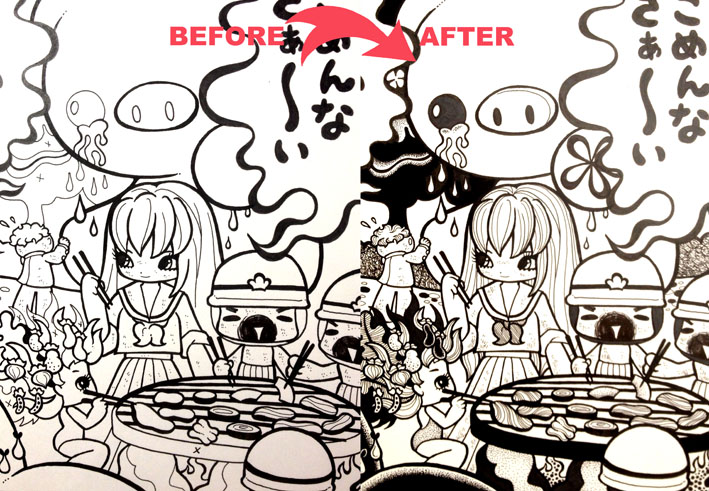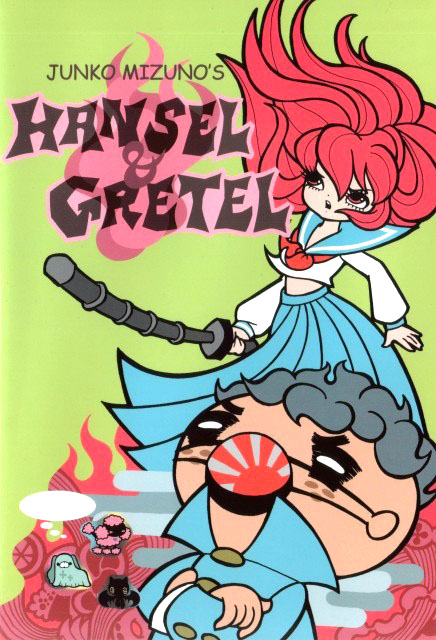 (NOTE: Ad links at the bottom of posts are not related to
Junko Mizuno.)