Euphoria, my first solo art show at La Luz De Jesus Gallery in LA is opening TODAY (January 4th)! I'm sharing the gallery
space with amazing
Lisa Petrucci
who had a two person show with me back in 2008 in Rome.
I'll be at the opening reception from 8pm to 11pm so come see me and my new works! The gallery is located inside
WACKO
, a fun store with loads of crazy books, toys etc.
Check out
the website
for more info.
If you live too far from LA, you can see/purchase the pieces
online
here.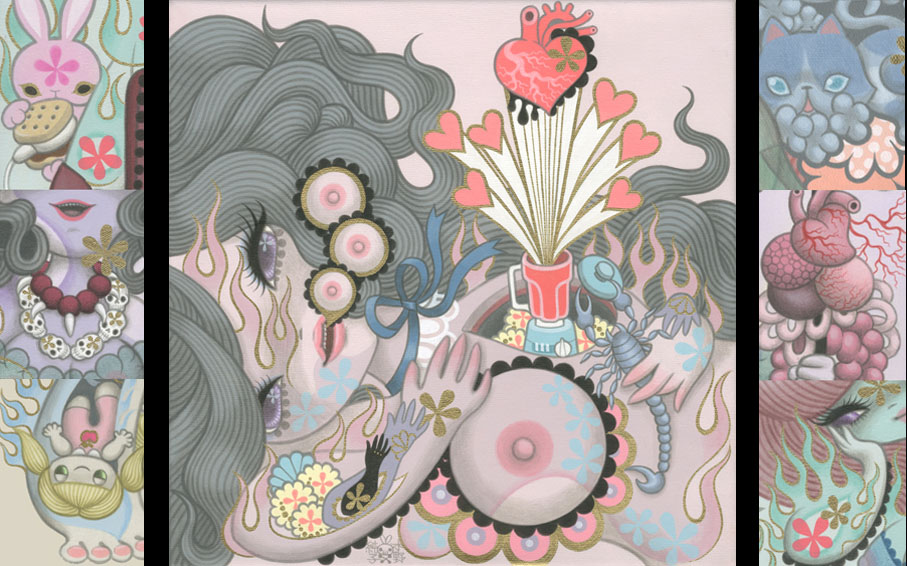 (NOTE: Ad links at the bottom of posts are not related to
Junko Mizuno.)