Yes, it's true! Junko Mizuno designed six animals inspired by
Chinese zodiac for the Austrian crystal maker
Swarovski
's
Lovlots series
!
Six figurines are now available on Swarovski website:
Wan Wan the dog
,
Bu Bu the Pig
,
Me Me the Sheep
,

Mimi the Rabbit
,
Tora the Tiger
,
Uma the Horse
.
They are all so cute, tiny & shiny.
Makes perfect gift for the holiday season!
*In January 2014, six more zodiac figurines by Junko
became available. Click here for the details!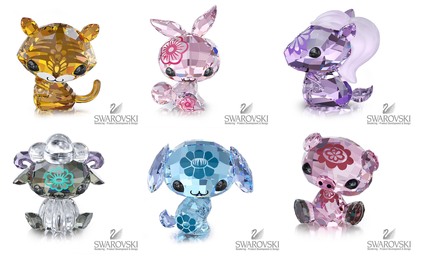 (NOTE: Ad links at the bottom of posts are not related to
Junko Mizuno.)