Junko Mizuno designed a set of cup & saucer and you can now pre-order it at
clickforart.com
!
"Our last Cup and Saucer release before Christmas, it is
certainly one of our favourite Cup and Saucer sets yet.
Quite literally dripping in real 24 carat gold.
There are only 250 to ever to be produced.
Each Cup & Saucer retails at £39.
They can be shipped worldwide inexpensively in time for
Christmas."
For more info and purchase,
click here.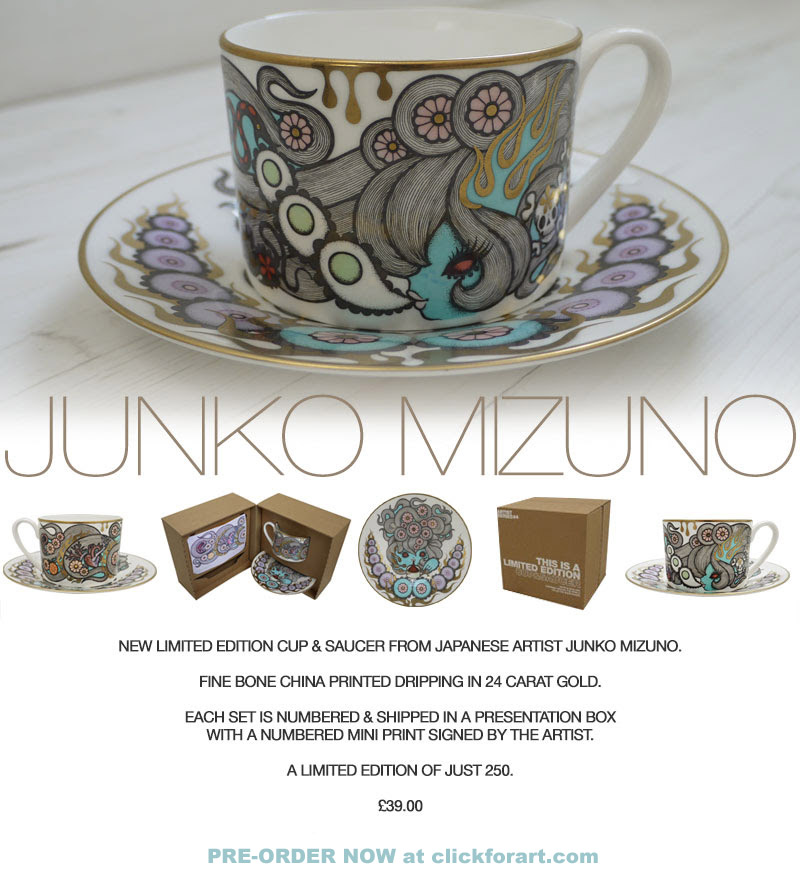 (NOTE: Ad links at the bottom of posts are not related to
Junko Mizuno.)