I tried embroidery on paper for the first time and it was fun!
The embroidered pieces are for Tiny Trifecta the annual group show at Cotton Candy Machine in NY that starts on June 14th.
All the tiny pieces at the show are just $100!
The official event page is
here
.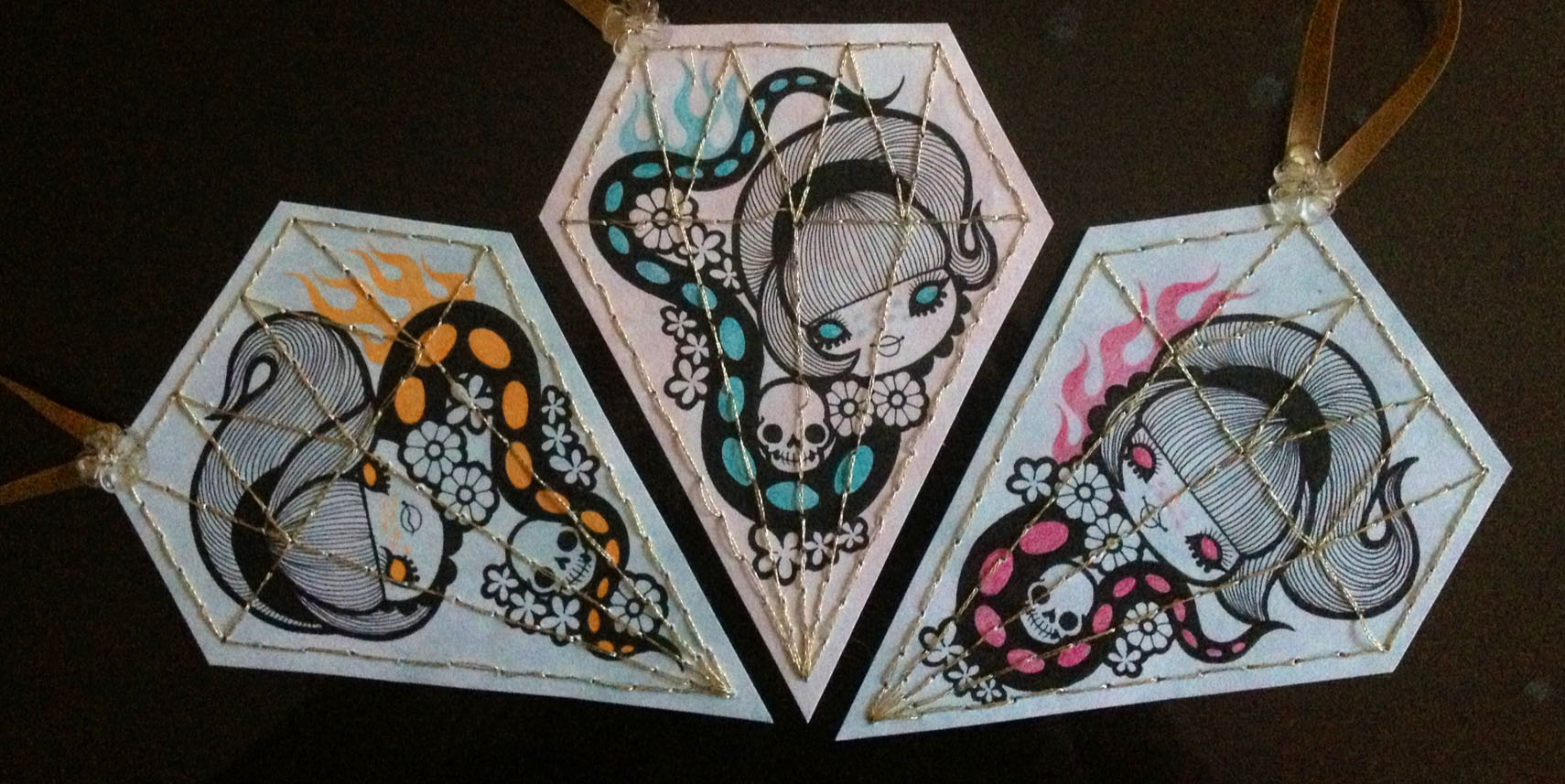 (NOTE: Ad links at the bottom of posts are not related to
Junko Mizuno.)