I took part in two anthology books that recently came out.
One is
Oafanthology
in which I drew a pin up of
Wuvable Oaf
, a lovely hairy character created by Ed Luce.
The other one is
Uglydoll : My Hero?
I did a 3 page full color comic titled Uglydolls in Pretty Fruits
inspired by the popular characters from
Uglydoll series
and
the theme for the book, Hero. The digital edition is
available at
iTunes store here
.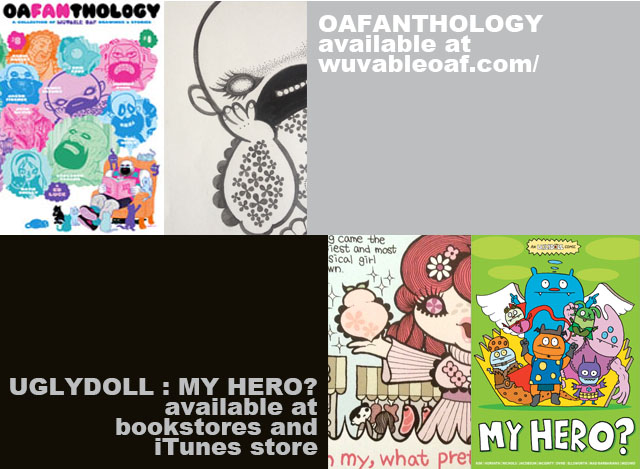 (NOTE: Ad links at the bottom of posts are not related to
Junko Mizuno.)