My new holiday-themed print set SOL is coming out this month!
"SOL is a print collection of 12 original works centered around capturing the timeless iconographies of various holidays throughout the calendar year. With SOL, Junko Mizuno has taken her favorite holidays from both American and Japanese cultures and created a dozen unique artworks bound in a removable album sized format. The print set is sealed in a flower petal case and limited to only 1000, not to be reprinted."
Click here to order it now!
There are 30 ultra limited signed SOL editions that contain a
hand embellished wooden ornament.
To celebrate the release of the set, we are having a show at
Gallery Nucleus in LA (Alhambra) this Saturday, August 16th!
The original drawings and sketches will be showing and
available for purchase. And I'll be at the opening as always!
Click here for more info.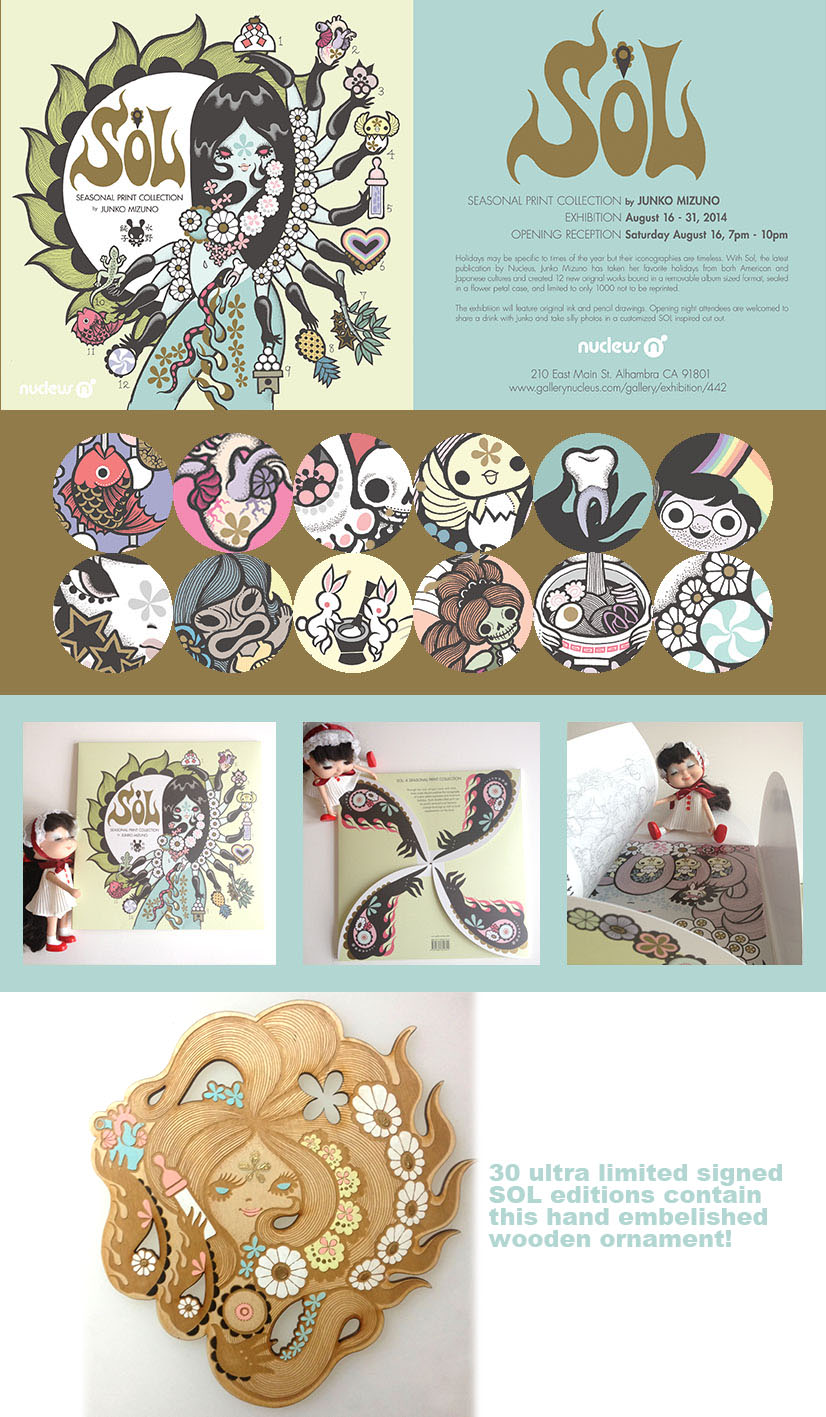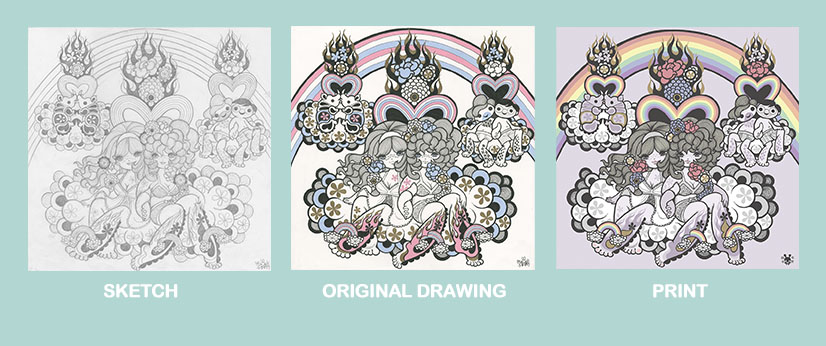 (NOTE: Ad links at the bottom of posts are not related to
Junko Mizuno.)