After the
three events in UK
, I'll be in Paris and Brussels for
three book signings.
My latest book in French,
Ravina the Witch
is available now and the
2nd volume of Pilou, l'apprenti gigolo
is expected to be
available at the signings, hopefully... it's being printed right
now! You can get
the 1st volume anytime
though.
The first signing is
at Artoyz
in Paris on
October 24th from18:00 to 21:00.
More info here.
The second signing in Paris is at
BDNet Bastille
on
October 25th
from 16:00.
More info here.
The last stop is Brussels, book signing at
Brusel
on
October 28th from 18:00 to 20:00.
PLEASE NOTE: The time has changed to 16:00 to 18:30.
Click here for more info.
It's been over five years since I last went to Europe so I'm really looking forward to it! Hope to see you there! :)
*This schedule is subject to change. We recommend you to
check the store website or contact the store to confirm the time prior to the event.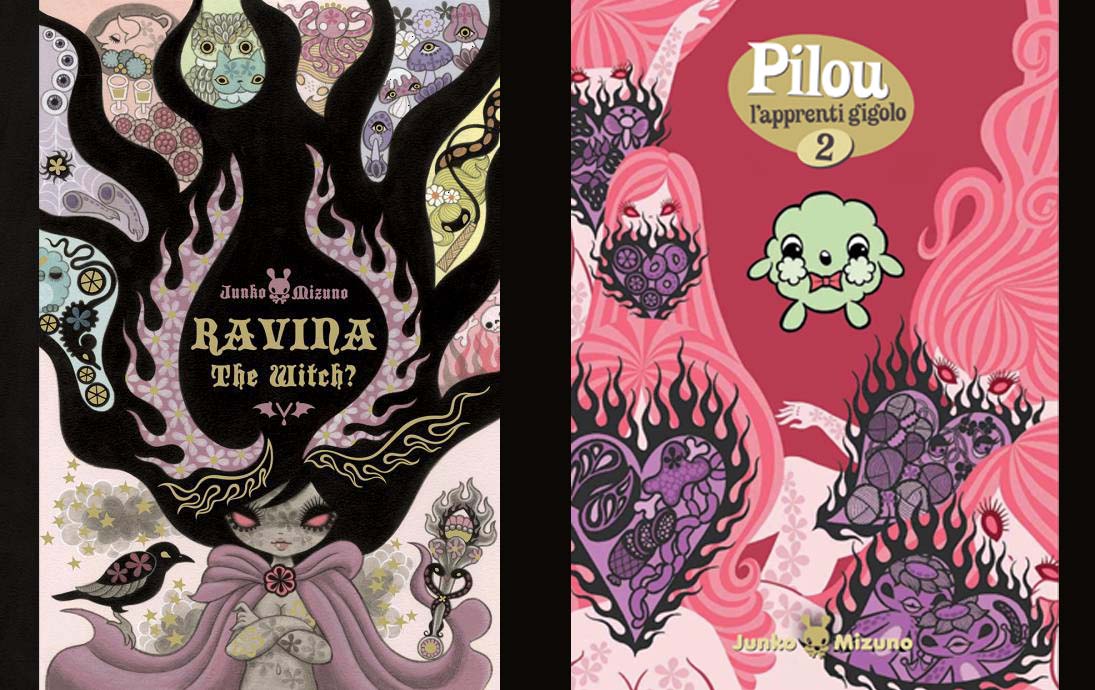 (NOTE: Ad links at the bottom of posts are not related to
Junko Mizuno.)