Two new books in French are out now!
Ravina The Witch?
A full color picture book with a story about the adventures
of Ravina, who grew up in a garbage dump and happened to
have a power to use magic.
Click here for more info.
PILOU, l'apprenti gigolo 2
Second volume of
Little Fluffy Gigolo PELU
, finally available in
French!
More info here.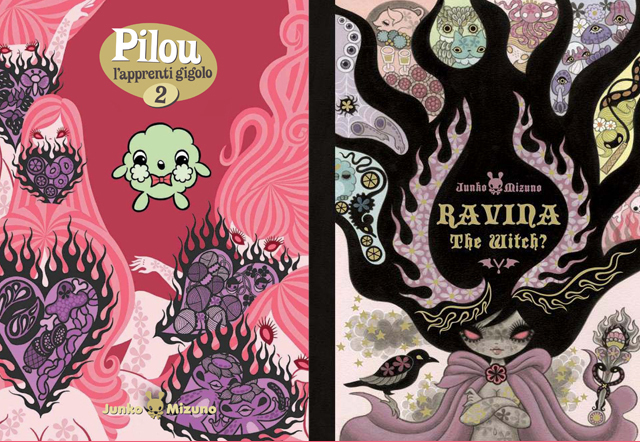 (NOTE: Ad links at the bottom of posts are not related to
Junko Mizuno.)