until April 26th
at Japanese America History Museum in LA.
The painting I did for the show is titled Hello Kitty Fanatic
(image below) and it's
one of the largest pieces I've done
(32" x 31 ½) . If you are
interested in purchasing,
please contact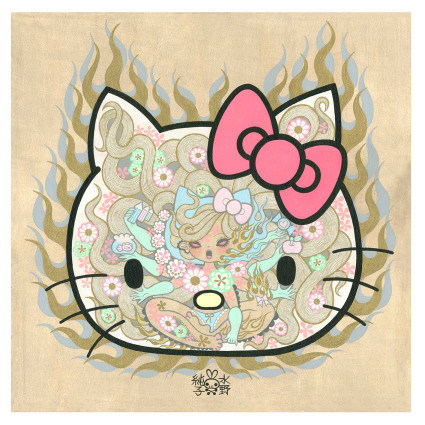 Follow Junko Mizuno on Twitter here !
(NOTE: Ad links at the bottom of posts are not related to
Junko Mizuno.)