I've been working hard on my second food-themed solo show,
Ambrosial Affair starting at Narwhal in Toronto on February 21st.
I'll be at the opening reception from 3pm to 6pm!
Ambrosial Affair
at Revue Cinema near the
gallery
.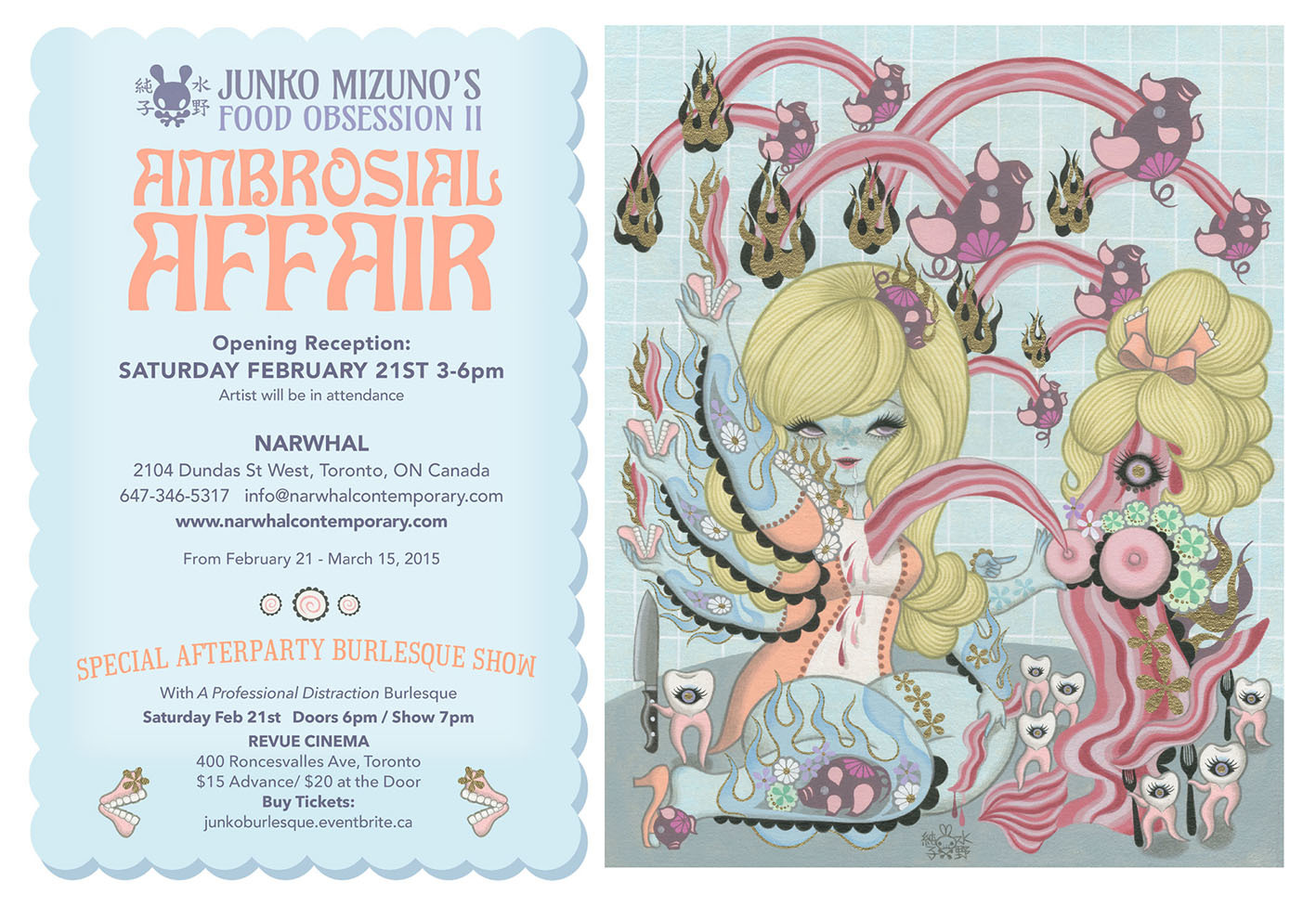 Also, Narwhal/Magic Pony is releasing my new art print, Artichokes
to
coincide with the show opening ! The image is from the
previous
You can now
preorder your copy here!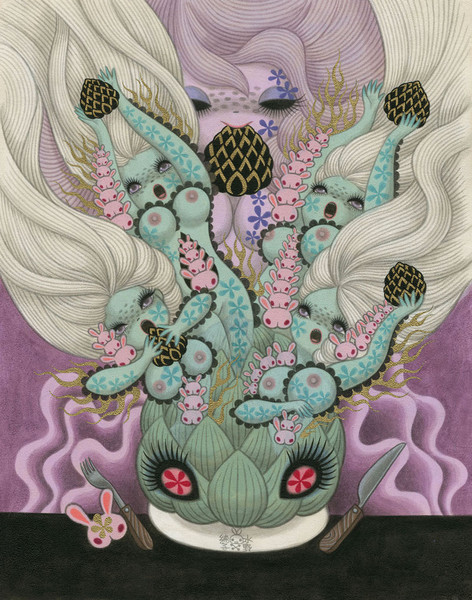 Follow Junko Mizuno on Twitter here !
Junko Mizuno official Instagram: junko_mizuno_art
(NOTE: Ad links at the bottom of posts are not related to Junko Mizuno.)