Thank you so much to everyone who came to my show at
Narwhal
in
Toronto despite the snow!! It was a great opening!
Pieces are still available and now you can see the images and info
Toronto,
please visit the gallery and see them in person.
Don't forget to check out the Artichoke art print as well.
I signed the prints when I was in Toronto. They are larger than the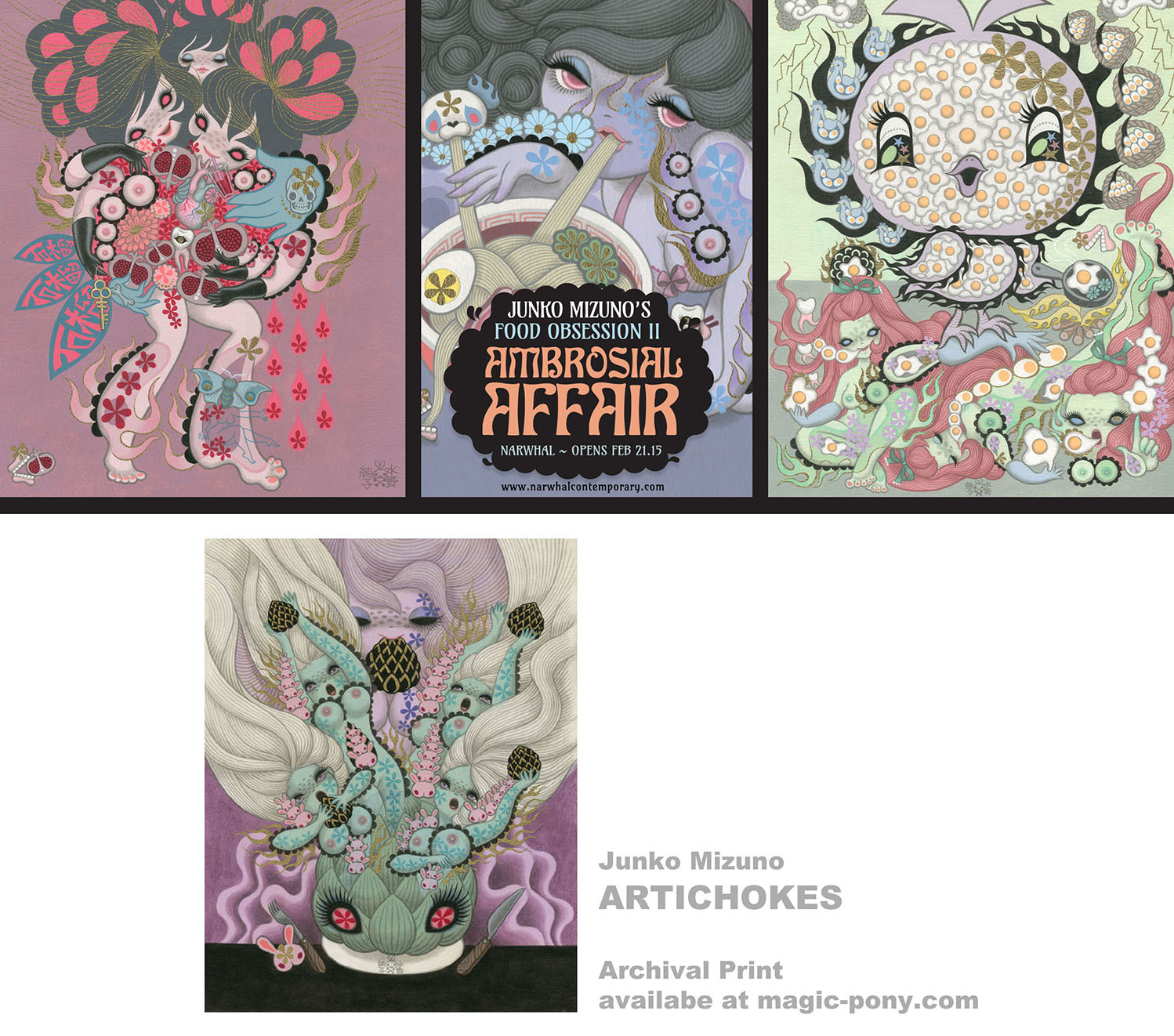 Follow Junko Mizuno on Twitter here !
Junko Mizuno official Instagram: junko_mizuno_art
(NOTE: Ad links at the bottom of posts are not related to Junko Mizuno.)