collaborating with artists and making limited edition apparel,
accessories, ceramics, etc. is holding an exhibition showcasing
the artists and designers they have worked with at
Junko Mizuno's 11 Unicorn giclee print will be released at the
show. It's a very large print (Imagesize 33" x 33". Papersize 36" x 36") with beautiful gold foil stamped on the flowers and
flames. Only 33 copies are made. $395.00 unframed.
The exhibition will be on view
September 3 through September 25, 2016.
Opening Reception Saturday, September 3 from 7-10pm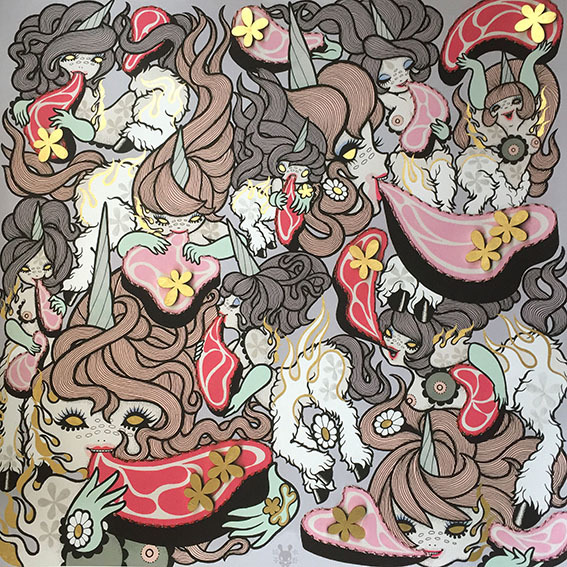 FOLLOW JUNKO MIZUNO!
TWITTER - INSTAGRAM - FACEBOOK
Receive Junko Mizuno Newsletter
NOTE: Ad links at the bottom of posts are not related to Junko Mizuno.)