My TRIAD pop up art book is finally out and it's available online at
TRIADPOPUP.COM
in
standard & special edition!
On the website, you can also order red & glow-in-the-dark
pins of Poop E. Jones
, one of the fun characters that appears in the book, and some
single pop up pages
that you can enjoy as display.
Here is a
beautiful video
of the book by Best Pop-Up Books.
And an interview with me & Rosston from the publisher Poposition Press
here.
Thank you so much to everyone who waited long to receive the book after pre-ordering it last year. We really appreciate your support and patience.
I hope you are enjoying the book now!
This is a self publishing project by Poposition Press and we'd appreciate it if you could help us spread the word by mentioning it to your friends who may be interested, posting photos on your SNS, blogs etc.
If you have any questions or need more info / promotional images, 
please contact Poposition Press
through the website.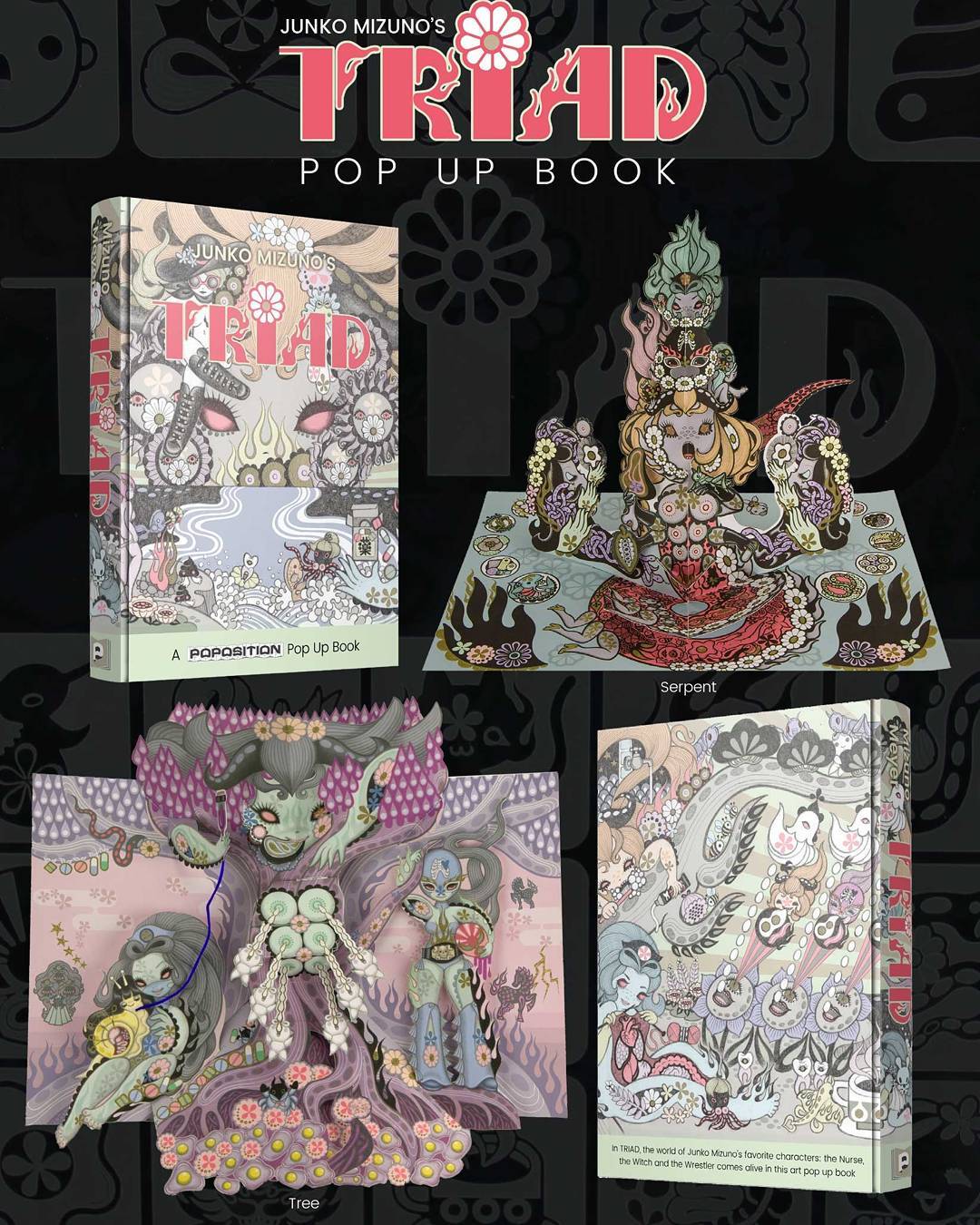 FOLLOW JUNKO MIZUNO!
INSTAGRAM
-
FACEBOOK
-
TWITTER
Subscribe to
JUNKO MIZUNO NEWSLETTER
NOTE: Ad links at the bottom of posts are not related to Junko Mizuno.