My new silkscreen mini art print 'Serpent' is now
available online at Haus Maus !
This four color screen print is signed and numbered by Junko Mizuno. The edition is 100 and measures approximately 5 1/2″ x 18″.
This print is included for free with each purchase of 'Day' & 'Night' diptych set found
HERE.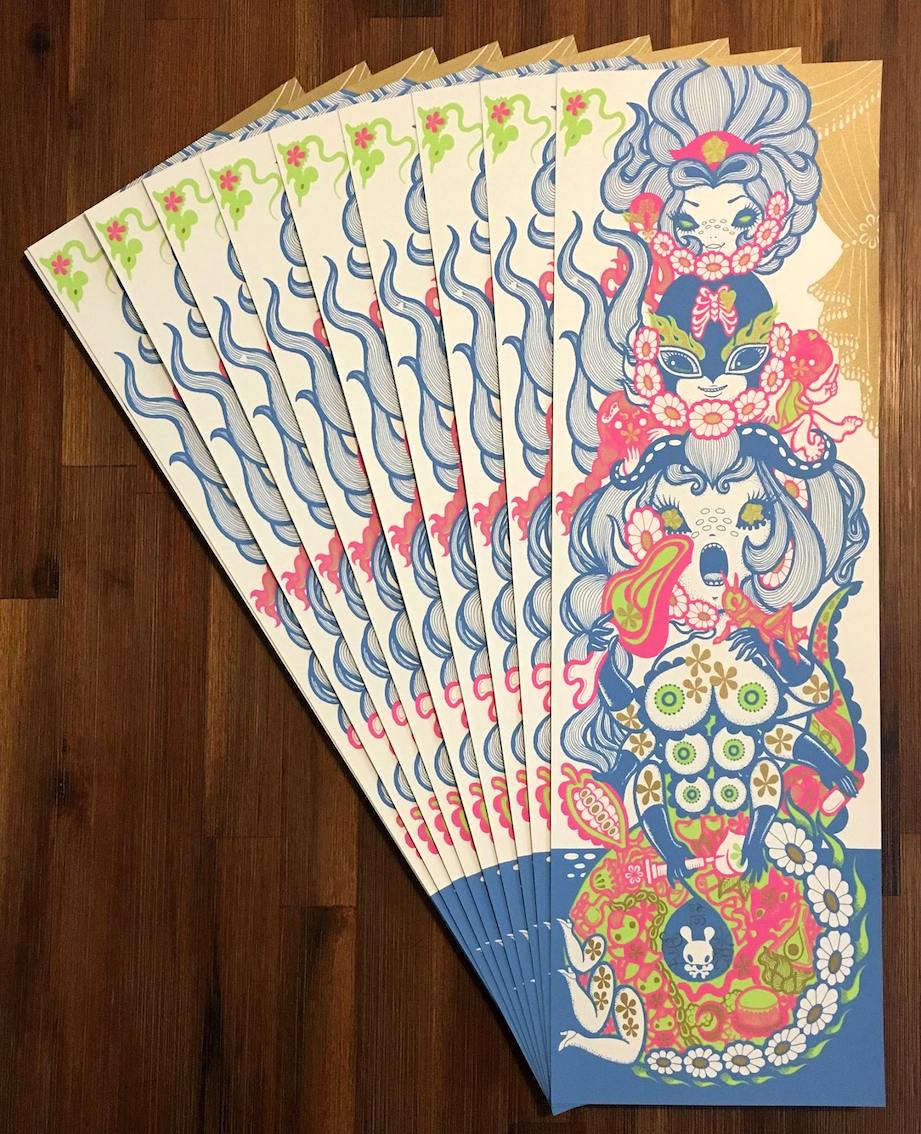 FOLLOW JUNKO MIZUNO!
INSTAGRAM
-
FACEBOOK
-
TWITTER
Subscribe to
JUNKO MIZUNO NEWSLETTER
NOTE: Ad links at the bottom of posts are not related to Junko Mizuno.