Ravina the Witch? exhibition at Gallery Nucleus in LA opened on August 5th.
All the original paintings and pencil sketches that I did for
my book Ravina the Witch?
are on display with the prototype of Ravina's magic wand surrounded by mushroom fairies.
You can also take a photo with two big crows and the magic wand! (see pictures below)
So if you are in or close to LA, make sure to visit the gallery and experience the show in person. It's running until August 20th (closes early on Thursday) at Gallery Nucleus.
Click here for more info.
If you can't make it, you can
see the show online here!
And some
photos from the opening here!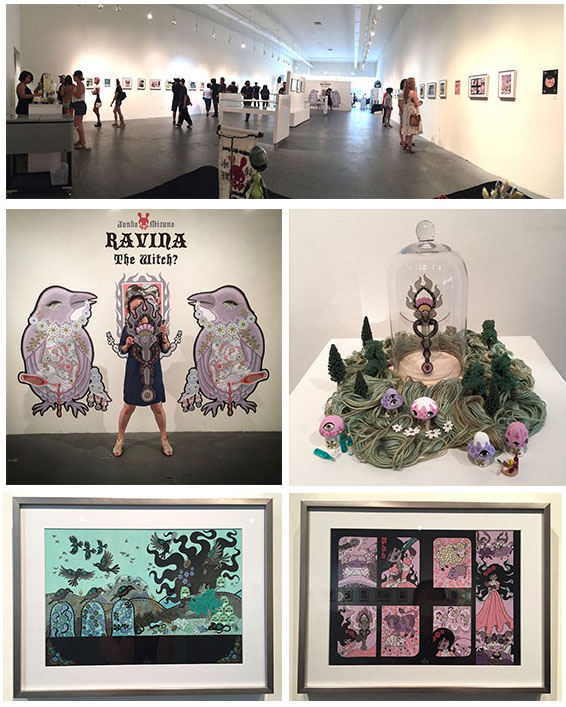 FOLLOW JUNKO MIZUNO!
INSTAGRAM
-
FACEBOOK
-
TWITTER
Subscribe to
JUNKO MIZUNO NEWSLETTER
NOTE: Ad links at the bottom of posts are not related to Junko Mizuno.