I designed a new gig poster for the fist time in about one and a half year...!
This pineapple disaster is for
Melvins
' show at The Masquerade in Atlanta on September 21.
If you are going to see the show, you can get it at the venue. If not, you can pre-order it
here at Secret Serpents!
*Please note that this poster will ship on or around Sept 21.
Edition: 80
Dimensions: 18" x 24"
Signed and numbered by Junko Mizuno
If you are interested, you can see a
video of me inking the girl here!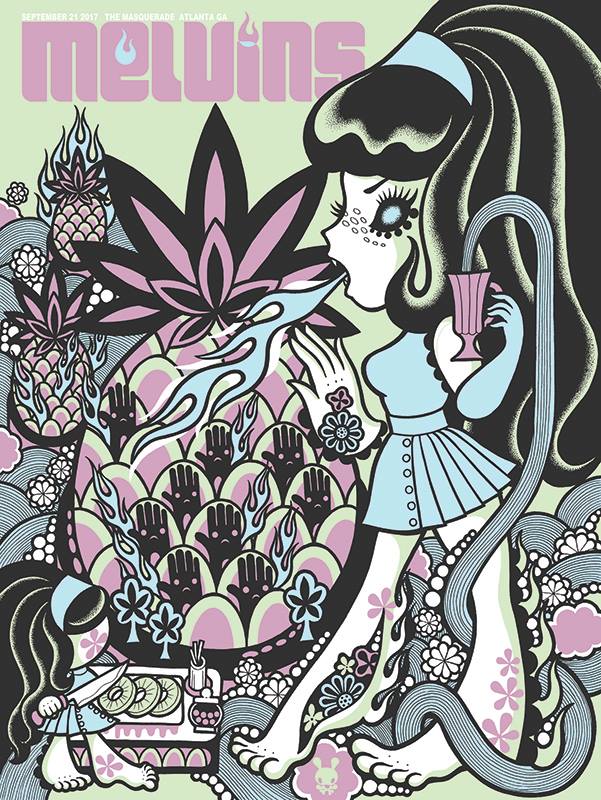 FOLLOW JUNKO MIZUNO!
INSTAGRAM
-
FACEBOOK
-
TWITTER
Subscribe to
JUNKO MIZUNO NEWSLETTER
NOTE: Ad links at the bottom of posts are not related to Junko Mizuno.