PopSockets are accessories for mobile devices (cell phones, tablets, portable game console etc.) that work as grips, stands, cord wraps, etc!
You can learn more about how to use them
with a video here.
I designed five new PopSockets with my characters: Meat, Bat Octopus, Poopie, Tooth and Egg. They are available now at
popsockets.com !!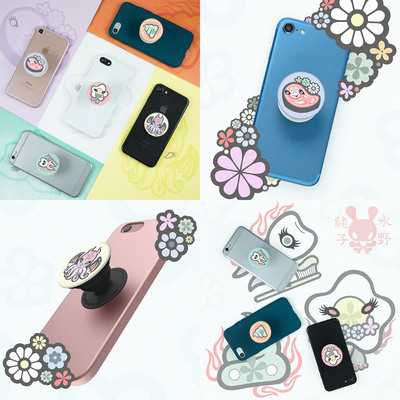 FOLLOW JUNKO MIZUNO!
INSTAGRAM
-
FACEBOOK
-
TWITTER
Subscribe to
JUNKO MIZUNO NEWSLETTER
NOTE: Ad links at the bottom of posts are not related to Junko Mizuno.