Prototype version of my very first sofubi figure doll, HANA is available for pre-order now until Tuesday!
Lulubell is honored to offer a special early prototype version of the much awaited "Hana" figure, by Junko Mizuno! "Hana is like a representative of my current art style decorated with all the flowers and flames that appear in my paintings and drawings.
She's my very first sofubi figure and I'm looking forward to creating many different versions in the future." ~Junko Mizuno
Hana "early prototype version" is cast with a very special process which almost gives the appearance of blown glass! Milky vinyl with inner paints gives this first prototype version unique stand alone beauty and luminescence Hana stands approx. 11.5" (290mm) tall and is articulated in the neck, arms and legs!
Pre-order is now open exclusively via Lulubell Toys for one week and closes on Tuesday, (November 21st 2017) at 5pm Pacific Time. $95 USD + shipping.
Please note that the delivery ETA for this early prototype version is late Spring 2018, but this is always subject to change. No order maximums, made to order pre-order.
Please contact Lulubell Toys if you have any questions.
Photos by Manic Images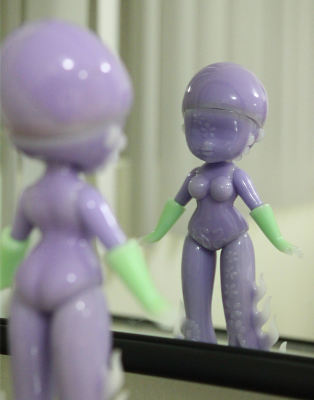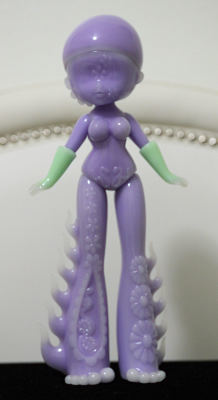 FOLLOW JUNKO MIZUNO!
INSTAGRAM
-
FACEBOOK
-
TWITTER
Subscribe to
JUNKO MIZUNO NEWSLETTER
NOTE: Ad links at the bottom of posts are not related to Junko Mizuno.