My new drawing 'Stairs' will be on display as part of 31st Anniversary Drawing Show at La Luz De Jesus Gallery in LA. The piece is already up and available on their website.
Exhibition: December 1-31
Reception: Friday, December 1, 8-11 PM
I won't be able to attend the opening but come see my piece and all the other amazing artists' drawings in person if you are in LA!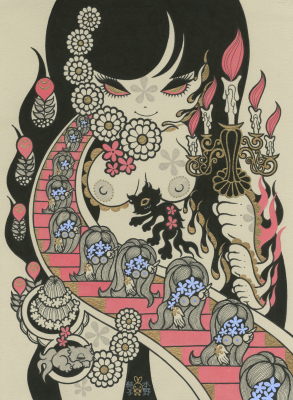 FOLLOW JUNKO MIZUNO!
INSTAGRAM
-
FACEBOOK
-
TWITTER
Subscribe to
JUNKO MIZUNO NEWSLETTER
NOTE: Ad links at the bottom of posts are not related to Junko Mizuno.