Junko
Mizuno's new website is finally open!
The blog has been moved to the new site as well so you can read my latest news there.
This post is going to be the last one on this blog. Thank you!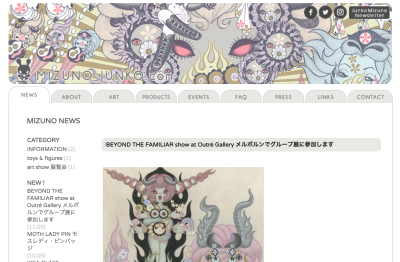 NOTE: Ad links on this blog are not related to Junko Mizuno.