Junko Mizuno and Poposition Press have been working on a new pop up book Triad.
Triad features the world of The Nurse, The Witch and The
Wrestler in Mizuno's signature art style. Six pop up spreads
have been created from ten pieces of original art from Junko's
Triad world, with many recurring characters and elements
throughout all six pop up spreads.
Triad will be available for pre-order on Tuesday,
September 13th.
If you'd like to be the first to get the link to the pre-order site,
the best way is to sign up for email updates at
poposition.com here.
Triad is available in two editions: Standard and Special
Standard Edition
The standard edition of TRIAD includes these five pop ups that
have been completely reworked from Junko's original art:
Ocean, Serpent, Triptych, Mansion and Tree. It also includes a
foil logo on the front cover and spine, and a wraparound
casewrap of the Dawn image. A laser etched acrylic slipcase
will be available as an add-on purchase for the standard edition of Triad.
Special Edition
Limited to only 100 copies, the special edition of TRIAD includes six pop ups that have been completely reworked from Junko's
original art: Ink Triptych, Ocean, Serpent, Triptych, Mansion
and Tree. The special edition also includes a limited edition
slipcase, special double sided pull-out poster spread featuring
the Dawn and Night images, and is signed and numbered by
Junko Mizuno.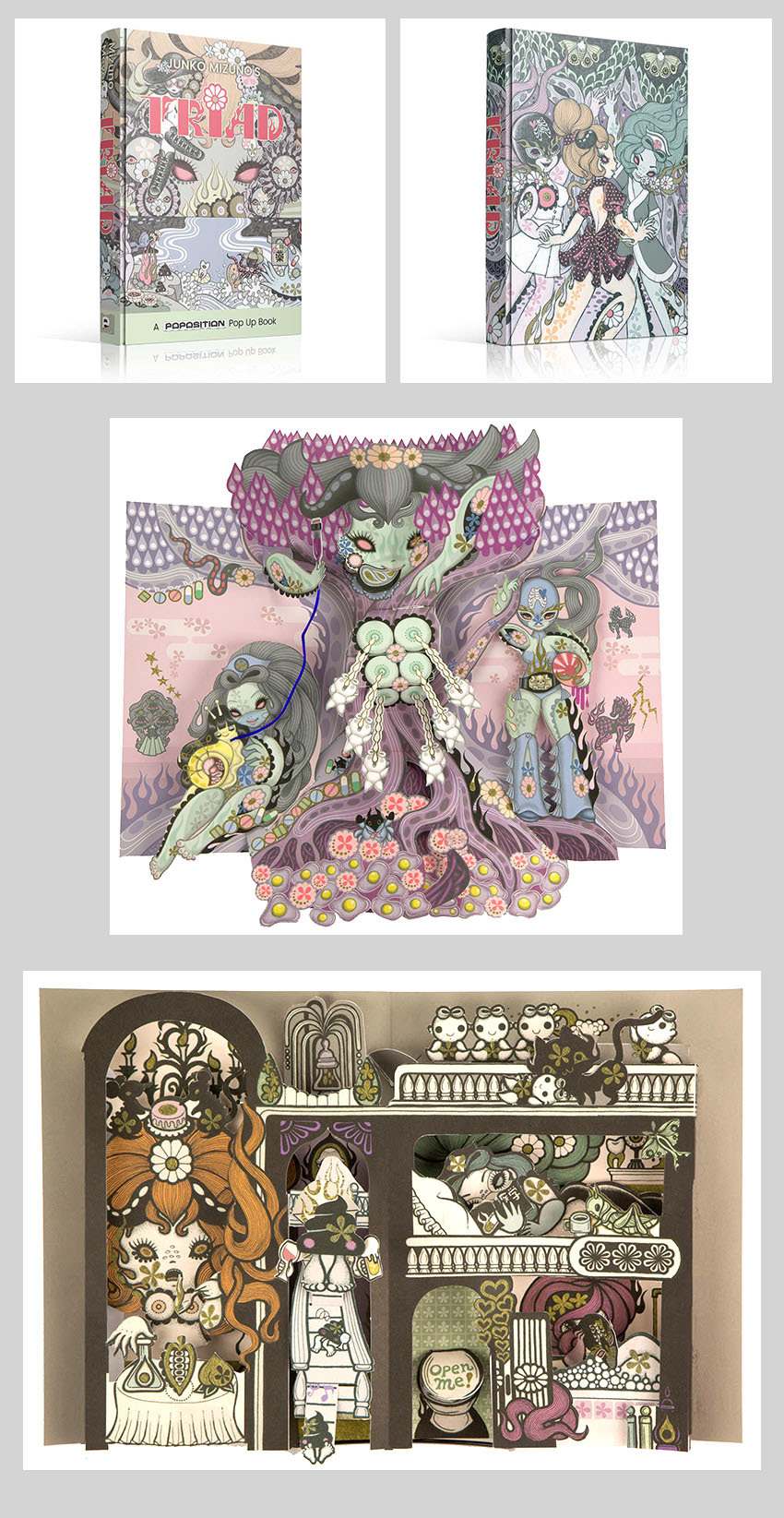 FOLLOW JUNKO MIZUNO!
TWITTER - INSTAGRAM - FACEBOOK
Receive Junko Mizuno Newsletter
NOTE: Ad links at the bottom of posts are not related to Junko Mizuno.)