This Is a Limited Edition
of UK has made my 11 Unicorn Ladies
into a beautiful knitted winter scarf.
"Our limited edition winter scarf is made in England, using a
fabric that is knitted especially for us. They are a giant 140cm x 140cm (55") that can be worn in a number of ways.
Each scarf is sequentially numbered, each design is a very small edition size of just 66.
They are then packaged in a black linen embossed gift box with a Certificate of Authenticity that is also sequentially numbered."
Click here
for more info & purchase.
Also, the original artwork and pencil drawing of 11 Unicorn
Ladies is
still available here!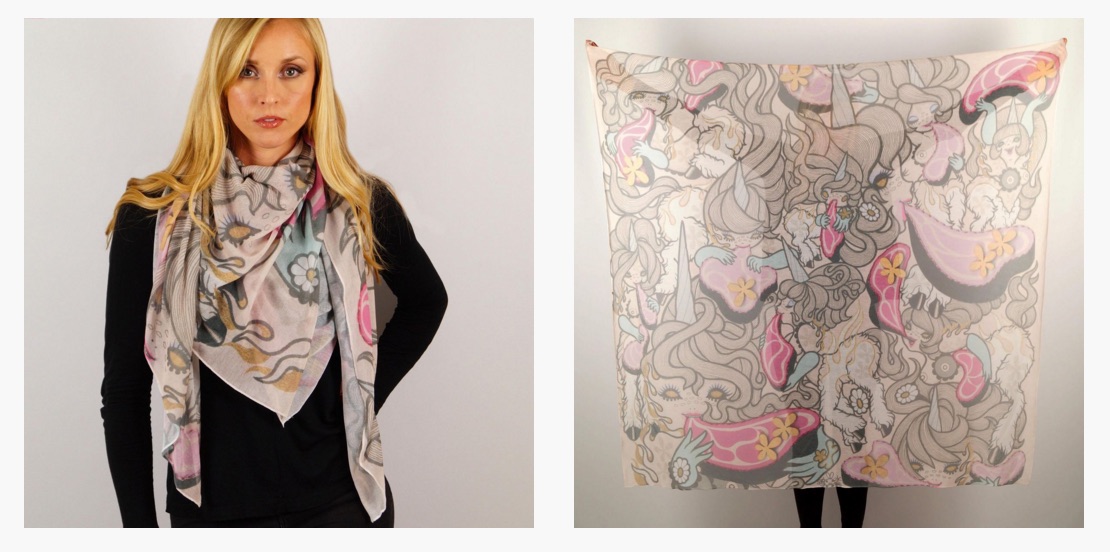 FOLLOW JUNKO MIZUNO!
TWITTER / INSTAGRAM / FACEBOOK
Receive Junko Mizuno Newsletter!
(NOTE: Ad links at the bottom of posts are not related to Junko Mizuno.)